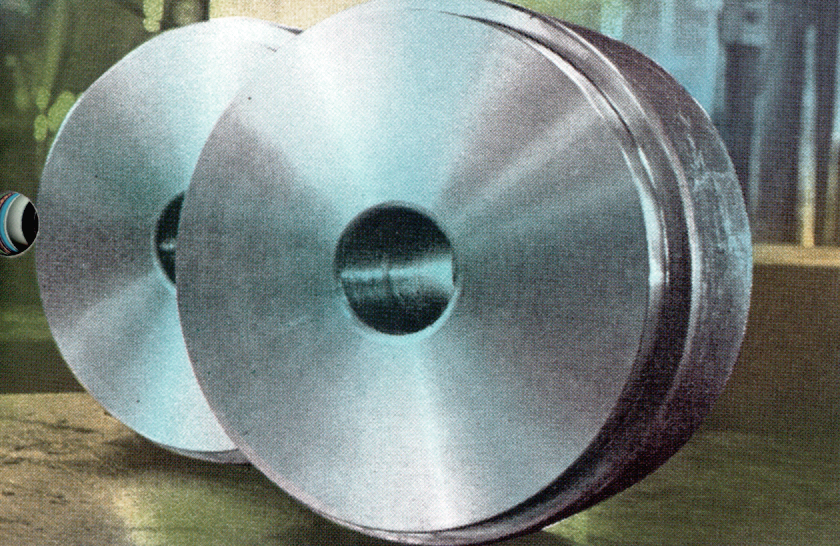 HOT WORK STEEL (H-13)
Wellington Hot Work Steel is best general purpose tol steel grade for Hot Work applications. Furnished with a "soft Anneal". Wellington Hot Work Steel is delivered at approximatley 207 BHN. This grade offers excellent "Red Hardness", i.e. retains hardness at elevated temperatures. Displays excellent shock resistance and abrasion resistance. Wellington Hot Work Steel can withstand drastic temperature changes while in service.
WELLINGTON HOT WORK STEEL
Heat is a formidable enemy of any alloy or tool steel. Alternating temperatures or severe temperature change in service are the worst. Wellington Hot Work Steel withstands "Thermal Shock" and retains toughness and wear resistance in the most severe of these circumstances.
APPLICATIONS
Hot Work Applications
Hot Shear Blades
Extrusion Press Tooling
Zinc and Aluminum Die Casting Dies
Punches
Piercers
Mandrels
Shear Blades
SIZE RANGE
Rounds to 36" dia
Heavy plate and flat sections
HEAT TREATING
Forging
2050 F to 2150 F
Stop at 1850, Cool Slowly Preheat Slowly 1300-1500 F
Annealing
1600 F Furnace Cool, average 207 BHN Furnace Cool 30 /hr. to 900 Then Air Cool
Hardening
1850 F Air Quench Temper 1050 to 1150 Average RC-40-50 (Recommended for die casting dies; 44-48RC)
ADVANTAGES
Ease of Machining
No special precautions. Machine at the annealed hardness od 207 BHN. Machine rated at 75% that of carbon steel.
Consitant Response to Heat Treatment
Retains Hardness at Elevated Temperatures
Resists Thermal Shock
Highly Impact Resistance
Resists Sudden Torque
High Thermal Conductivity
Non Deforming
Die Casting Dies should be hardened 40 4-48 RC. Do not use higher than RC.
Tempering Temperature F

400
1000
1100
1200

Rockewll
C
54
52
48
37